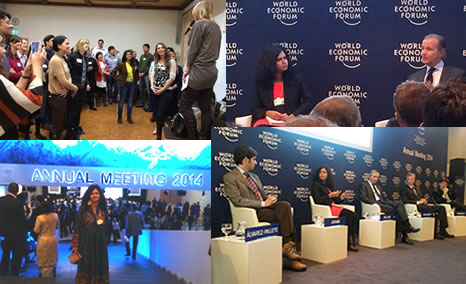 World Economic Forum- Annual Meeting 2014
On behalf of the Global Shapers Community and the World Economic Forum, Wricha Johari, as a global shaper, was invited to participate in the World Economic Forum Annual Meeting 2014. They had a record number of applications which were reviewed by the Global Shapers team as well as by more than 40 colleagues from other Forum teams to select the 50 Shapers who would represent our Community at the Annual Meeting.

The Annual Meeting 2014 took place in Davos-Klosters on 22-25 January with the theme "The Reshaping of the World: Consequences for Society, Politics and Business".

Wricha not only represented Ahmedabad Hub and Project PenPals, but also participated in panel discussion of Consumers, Makers and Disruptors, How are the values and aspirations of today's youth reshaping the creative and consumer industries?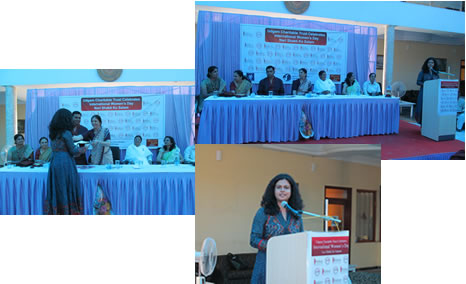 Award- Nari Shakti ko Salam
Wricha Johari, co-founder WAY, was awarded under the Environment Category in 5th Udgam Women's Achiever's Award- Nari Shakti ko Salam.

Udgam Women's Award was initiated for the first time in 2010 in Gandhinagar to honor the real heroes of Gandhinagar & Ahmedabad. They are identifying women from various sectors like social work, education, art & culture, journalism, corporate, entrepreneur, Health etc. Till date Udgam felicitated 83 women with Udgam Women's Achiever's Award.

Wricha was honoured by the award for her contributions towards environment conservation through Behavioural Change Communication inculcating Environmental Manners among various sections of the society.